Caribbean Waterbird Census, 2023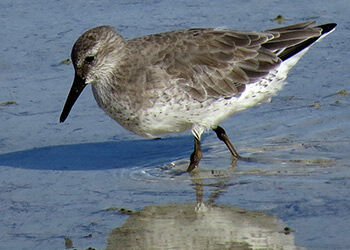 In its 14th year, CWC 2023 begins on Saturday, January 14th, runs through Friday, February 3rd, and encompasses World Wetlands Day on February 2nd.  As always,  we need your help in surveying all types of waterbirds in the wetlands on Bonaire!  Anyone can participate in the CWC – just head out to your nearest wetland or beach, and record the birds you see.  A wonderful world of waterbirds awaits!
Why is the census important?
It's more than just an opportunity for another great birding excursion. The Caribbean is home to 185 species of waterbirds! Many of these are migratory but the group also includes many endemic species and a number that are endangered globally. Waterbirds and their wetland habitats in the Caribbean face a range of threats, including development, pollution, human activities, and climate change impacts. A structured, long-term survey program, like the CWC, is essential for understanding how to best conserve this exceptional group of birds and manage their habitats.
But I'm not a waterbird expert!  How can I help?
If you have never participated in the CWC before or you just want some tips for how to plan and carry out your CWC surveys in 2023, then you can use the handy CWC Survey Tips infographic pictured here to help you get started.  View detailed instructions on how to conduct the census.
Waterbirds and shorebirds are notorious for being difficult to identify. One sandpiper can look very much like another. Long bill? Short bill? Yellow legs? You may find the Shorebird Identification Guide for Bonaire to be helpful.  Of course, always count all the birds you encounter during the census, and therefore the Bonaire Bird List can be useful as well.

Don't forget to eBird!
An important aspect of the CWC is that it is all captured and stored on eBird Caribbean. As you enter your sightings, you must be sure to use the CWC protocol in Step 2, under "Observation Type." eBird is playing an increasingly crucial role in the CWC process.  Have fun!