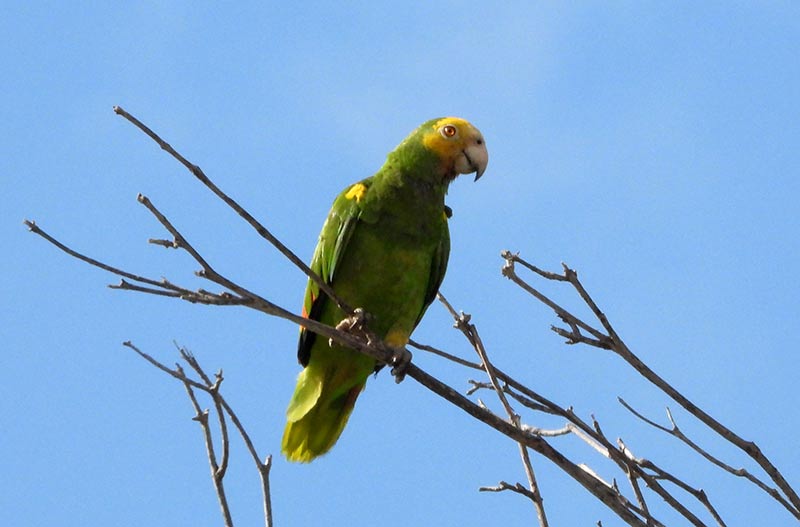 Echo Foundation will be holding a second Parrot Roost Count on Saturday, July 25th, 2020 from 6:00 to 8:00 AM to gauge Bonaire's parrot population after the main breeding season and also to ascertain changes in the dry season versus the rainy season.
The organizing meeting will be on Thursday 16th of July at 5.30 pm at the Dos Pos Club House, you can park at the Dos Pos Windmill.At the meeting, Echo will explain how the count is conducted, what is to be expected from you and you will be instructed how to fill in the Summer Roost Count Data Sheet as the Dos Pos Flock hopefully come in to roost at Echo Dos Pos Conservation Center.
Are you unavailable to visit the training session but still want to participate in the count? Then please let Echo know and they can ensure you will be counting ready by the official count on July 25th 2020.
For those on Bonaire who would like to help out with this very important parrot count, please let Echo know via email.