May Global Big Day, 2021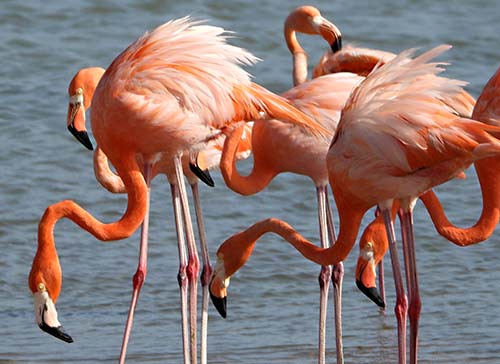 Global Big Day is a semi-annual celebration of the birds around you, wherever you are, and this year is no different.
Participating is easy. Wherever you are, you can be a part of the global community of birders. Please remember to always put safety first and follow all local safety guidelines and closures. You can enjoy birds from inside your home and still be part of Global Big Day.
If you can spare at least 5 or 10 minutes, report your observations to eBird online or with our free eBird Mobile app. If you have more time, submit checklists of birds throughout the day at different times. Can you find more birds in the morning or in the evening? You never know what you might spot. Your observations help scientists better understand global bird populations through products like these animated abundance maps brought to you by eBird Science.
How to participate
Get an eBird account: eBird is a worldwide bird checklist program used by millions of birders. It's what allows scientists to compile everyone's sightings into a single massive Global Big Day list—while at the same time collecting the data to help them better understand birds. Sign up here. It's 100% free from start to finish.
Watch birds on May 8th: It's that simple. You don't need to be a bird expert or go out all day long, even 10 minutes in your backyard counts. Global Big Day runs from midnight to midnight in your local time zone. You can report what you find from anywhere in the world.
Enter what you see and hear in eBird: You can enter your sightings via the eBird website or download the free eBird Mobile app, which makes adding what you see even easier. You can enter and submit lists while out birding, and the app tracks how far you've walked so you can focus on enjoying the birds. While you're downloading free apps, try out the Cornell Lab's Merlin Bird ID app for help with identification.

 

Watch the sightings roll in: During the day, follow along with sightings from more than 170 countries in real-time on the Global Big Day page.
Global Big Day Pro Tips