The Bonaire Bird Blog will keep you up-to-date on the island's latest news and bird sightings.
The Bonaire Bird Blog will help you learn more about Bonaire's birds before you travel!
Sign up to receive notifications when a new story is posted.
If you would like to be notified when a new post is published on the Bonaire Bird Blog, simply sign up for free email alerts using the online form provided here.
The latest posts from the Bonaire Bird Blog: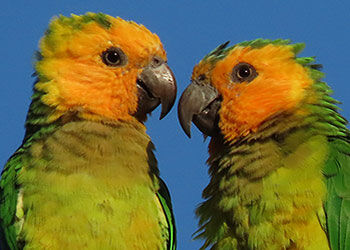 The Pure Bonaire Calendar 2024–The Birds of Bonaire will return you to Bonaire all year long and remind you of your birding experience!  Featuring Bonaire's most popular birds–the iconic flamingos and the lora (parrot).
read more
Or, search for your bird here:
Search results will appear here.
Get in touch with Susan to check availability for the dates you are visiting Bonaire.