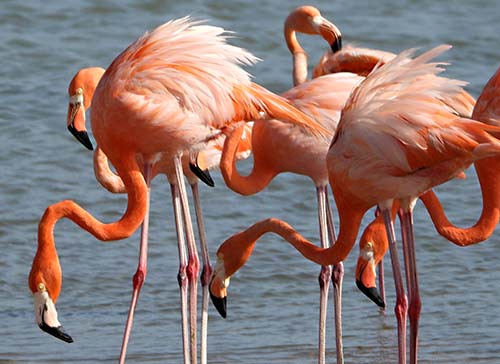 Global Big Day is an annual celebration of the birds around you, wherever you are, and this year is no different. While not everyone may be able to leave home to bird this year, Global Big Day is still an opportunity to check in with the birds in and around where you live. Join me on Team Flying Pintails on May 9th and be a part of a global birding community by sharing what birds you see with eBird.
Participating is easy. Wherever you are, you can be a part of the global community of birders. Please remember to always put safety first and follow all local safety guidelines and closures. You can enjoy birds from inside your home and still be part of Global Big Day.
If you can spare at least 5 or 10 minutes, report your observations to eBird online or with our free eBird Mobile app. If you have more time, submit checklists of birds throughout the day at different times. Can you find more birds in the morning or in the evening? You never know what you might spot. Your observations help scientists better understand global bird populations through products like these animated abundance maps brought to you by eBird Science.
This year, Global Big Day will focus on the number of checklists we can collect as a global team. Last year, 35,209 eBirders from 174 countries collected an astounding 92,284 checklists in a single day. Will you join the world's birding community on Global Big Day to make 2020 the year that we surpass 100,000 checklists of birds in one day? Help us set a new checklist record!
How to participate
Global Big Day Pro Tips
Last year's Global Big Day set a new record, with 92,284 checklists of birds collected on one day. On 9 May, we hope you'll be a part of birding's next world record. And no matter what you do, have fun, enjoy the birds you find, stay safe, and share your sightings on eBird. Because in our world, every bird counts.